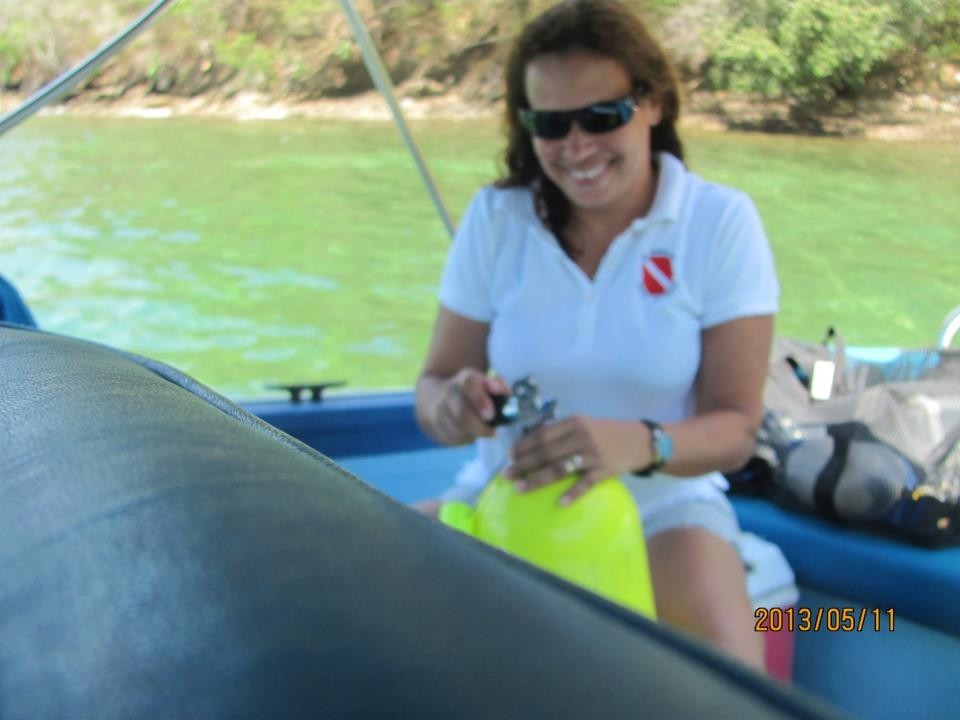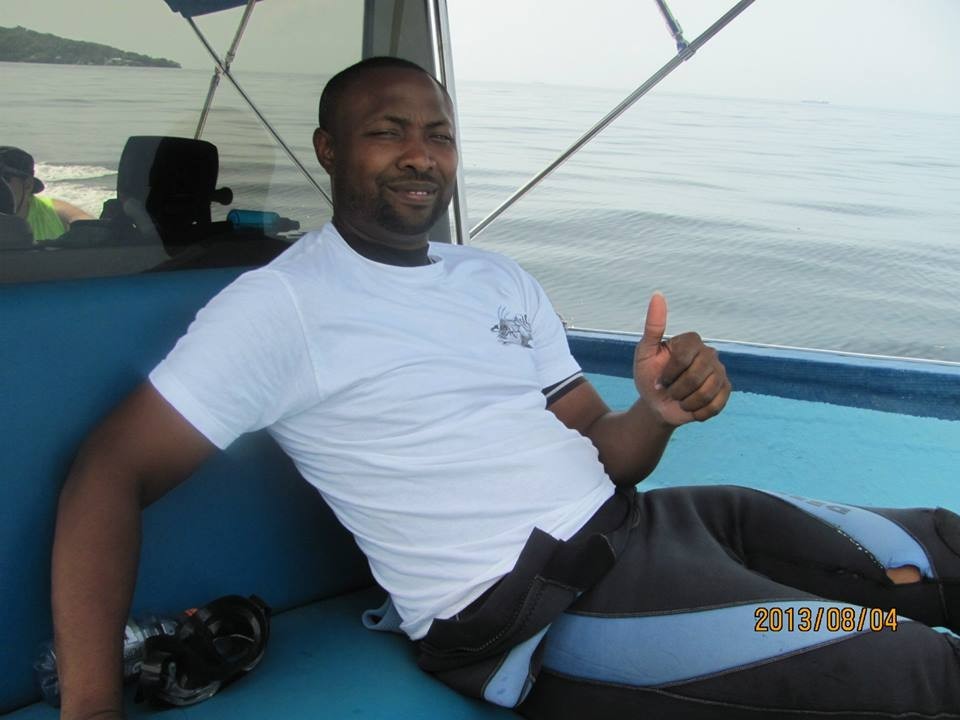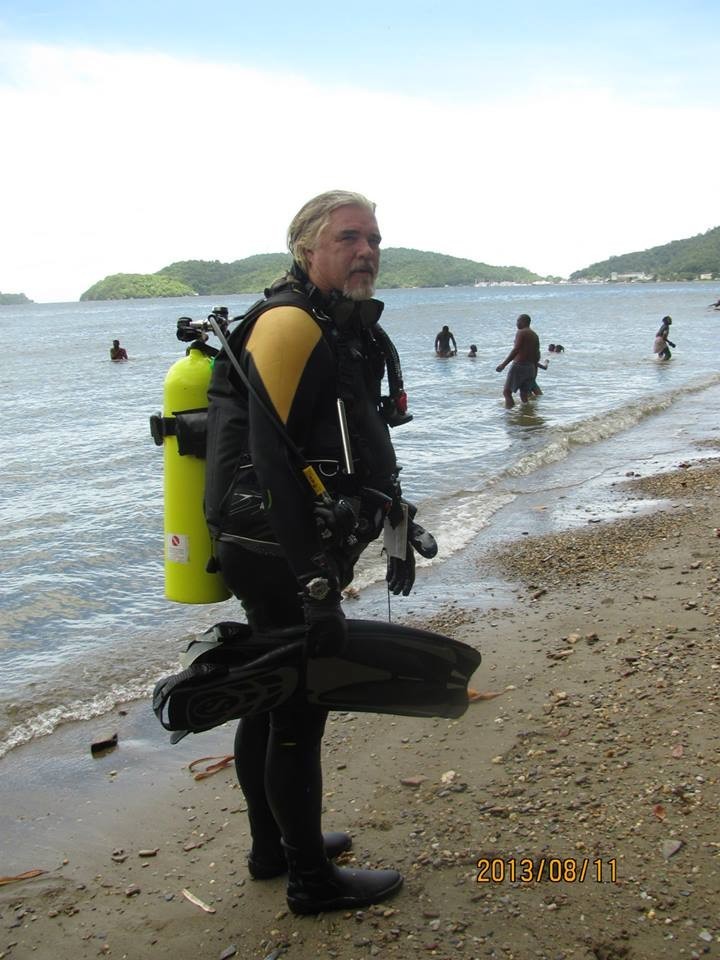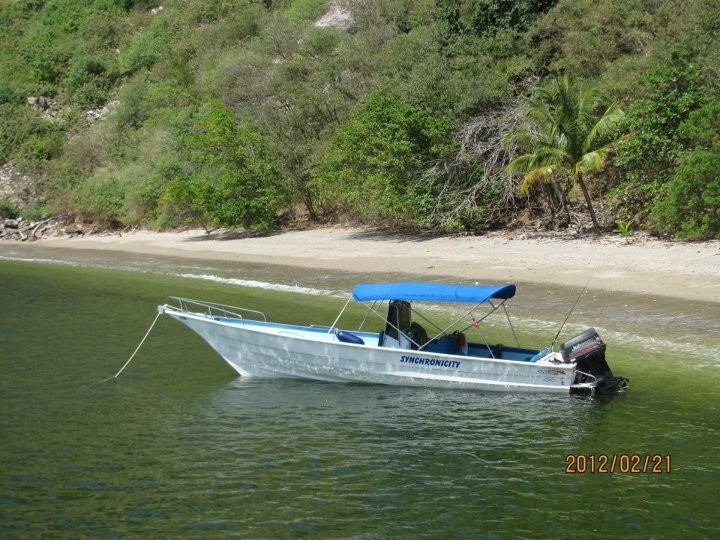 M/V Synchronicity
Is our 30 FT. Island Pirouge
2- Johnson 125 HP outboard engines.

She carries all required safety items and a big part of our team
Markus
SSI Instructor
Dive Pro 1991 - Instructor 1992
1st OWD Oct88 - Attersea, Austria
Favorite Dive Location - Brother Island Egypt Redsesa

Kino
SSI Dive Master, Snorkel Instructor
Dive Pro 2017
1st OWD 4Aug04 - Mazatlan, Mexico
Favorite Dive Location - Castle Wall, Grand Cayman.
Jillian
Master Diver, Safety / Rescue Diver

Editor - The Diver Brief Newsletter
1st OWD 18Mar12 - Dutchman, Crown Point Tobago

Favorite Dive Location -
Doc's Residence, Chacachacare Island Trinidad
Mount Ervin Wall, Tobago
Capt. Paul

SSI Instructor

Dive Pro 1986 - Instructor 2012
1st OWD 21Sep85 - Key Cove Argentia Newfoundland
Favorite Dive Location - All of them
Newfoundland, Florida, Hawaii, British Columbia, Trinidad, Tobago, Bonaire, Colombia
The Story of the Divers Stop
Captain Paul began his diving Career in Argentia Newfoundland while serving in the United States Navy. His Instructor/Mentor, Sid Stovall was also serving and stationed on the same base. Sid was affiliated with the Original "The Divers Stop LTD" located in Visalia, California.
On the Naval Station, The weather was normally cold and harsh. However, It is to be noted out of 1000 people on this base we had a 60 very active divers. Sid took three of us and trained us to be National Association of Scuba Diving Schools (NASDS) Dive Coordinators. We had a lot of activities and a whole lot of fun diving Newfoundland. Well as with all thing Military, some of us were soon shipped to other duty stations. Paul Left February 1987 and lost contact with his dive buddies.

Move ahead 24 years to 2011, Capt Paul located his Mentor Sid, he was found retired from the military and Owner of ASCUBA Venture in Corpus Christi, Texas. Paul inquired of the status of the Original The Diver Stop and was told it died away along time ago. Asking if there were any legal issues and could the name be used again and some more research, the name was found to be free and clear and Paul was welcome to claim and use it as his own.

December 2011, The Divers Stop was registered in Trinidad and a Tobago. We opened our doors 1 July 2012 and have not looked back since.
Spring 2017, The Divers Stop certified their 1st Dive Professional (Kino) and gained Markus as our SSI Instructor in Tobago. It is nice to have them apart of this legacy.

We Sincerely Hope - That you become a part of the legacy too.
We Are and Continue to be Successful Because of You